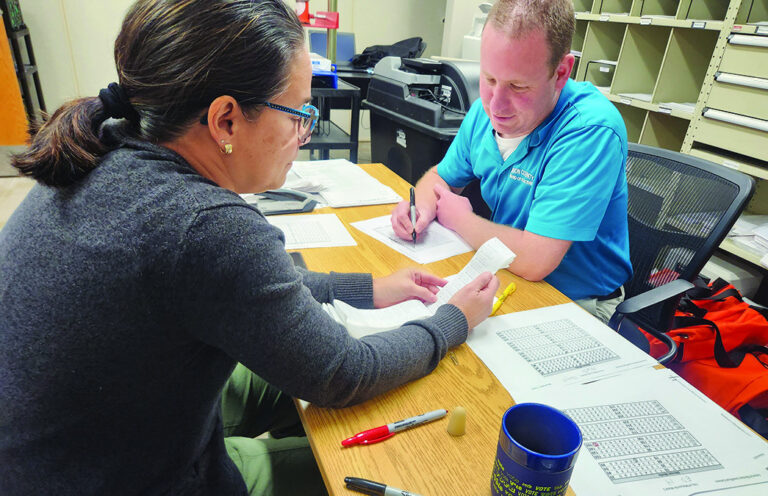 Michelle Forrider, deputy director of the Union County Board of Elections, left, and Brandon Clay, director, right, work last week to count the write-in ballots. (Gazette photo by Mac Cordell)
Richwood operating levy defeated, parks levy passed
By Michael Williamson, Richwood Gazette
The Village of Richwood is going to have to refigure its finances following the November election.
The village had two measures on the ballot, one that passed and one that didn't. The one that passed was the renewal of a 3-mill parks levy that would go for five years. That received 333 votes for it and 258 votes against it.
More surprising was the voting down of a 3.2-mill operating levy that was to be renewed for covering village operational dollars. That received 305 votes against it and 281 for it.
Mayor Scott Jerew said the levy failure was discouraging but understandable.
"I'm happy that the parks levy pas…
Read this entire article as it appeared in print in our eEdition