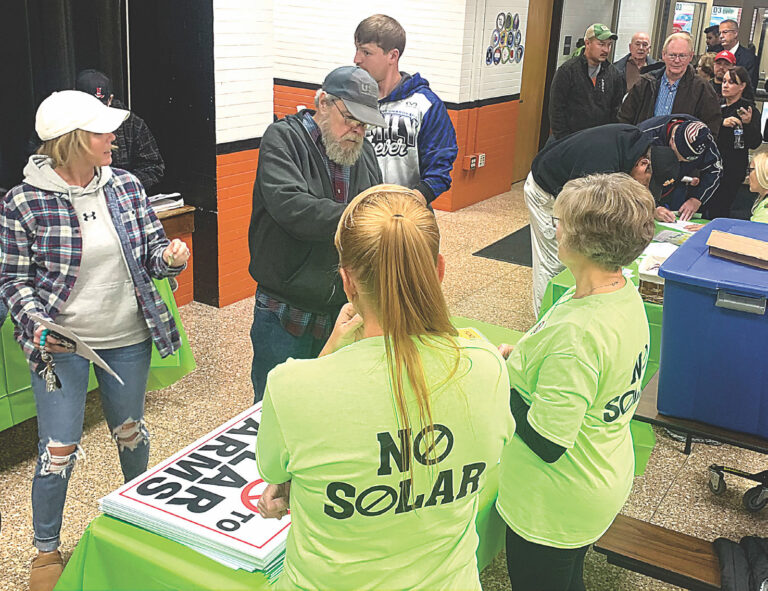 Citizens Against Richwood Solar, pictured here in green t-shirts, were among the visitors to North Union High School last week for a public solar meeting. The citizen- led solar opposition group was among the county residents at the school for the two public information sessions dealing with the Samsung Richwood solar project. (Gazette photo by Michael Williamson)
Residents voice concerns to solar officials
By Michael Williamson, Richwod Gazette
While much of the first public information meeting on the Richwood solar project was more of the same, it was an opportunity for residents to talk with officials not typically present for other public meetings on solar.
Residents, county officials and solar representatives gathered at North Union High School last week for the first of two public sessions planned to inform residents about the Samsung Richwood solar project.
Though Samsung won't send the official application in until December, the project is a proposed solar facility that spans nearly 1,600 acres across Claibourne, Leesburg and Taylor townships.
Among the officials presen…
Read this entire article as it appeared in print in our eEdition