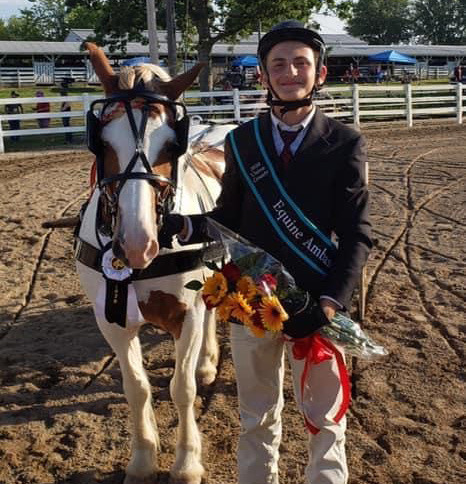 North Union grad Blake Taylor's horse, Blossom, will be featured on a stamp from the U.S. Postal Service next year. Below, Blossom is pictured second from the right. (Photos submitted)
Union County horse to be on U.S. stamp

By Michael Williamson, Richwood Gazette
A Union County horse will get a unique bit of national recognition next year.
Blossom, a Gypsy Vanner breed of horses from CopperTop Clydesdales, a farm north of Marysville, will be featured by the U.S. Postal Service's stamp program in 2024.
Blake Taylor, a North Union graduate who also served as this year's Richwood Independent Fair king, cares for Blossom and said he's excited for his animal to be honored.
"We got the news and I thought this was really cool,"…
Read this entire article as it appeared in print in our eEdition