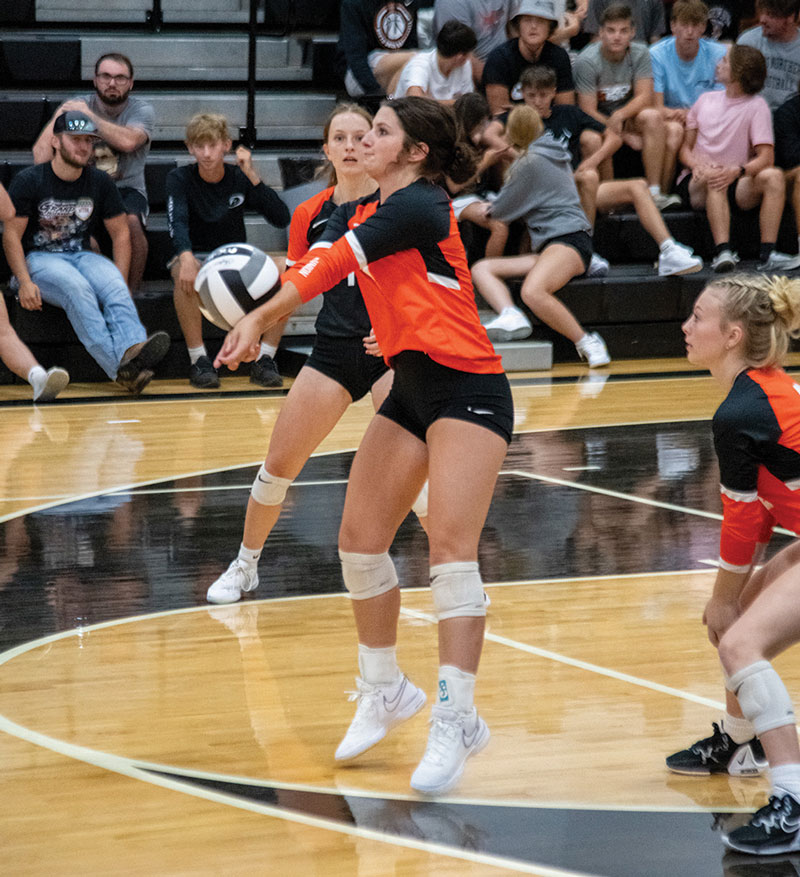 North Union's Zoe Wedding (4) gets a dig against Bellefontaine during a regular season home match. The senior earned First-Team Central Buckeye Conference honors. (Gazette photo by Aleksei Pavloff)
Lady Cats earn All-Conference recognition
By Bob Putman, Richwood Gazette
North Union senior Zoe Wedding earned first-team honors in the Mad River Division as the Central Buckeye Conference announced all-league volleyball team on Tuesday.
Wedding finished the regular season with 329 assists while providing the Lady Cats some spark at the net with 47 kills.
Senior Sienna Ballinger was a second-team selections, Emma Padovano, also a senior was a special mention and senior Abi Zimmerman was a sportsmanship award selection.