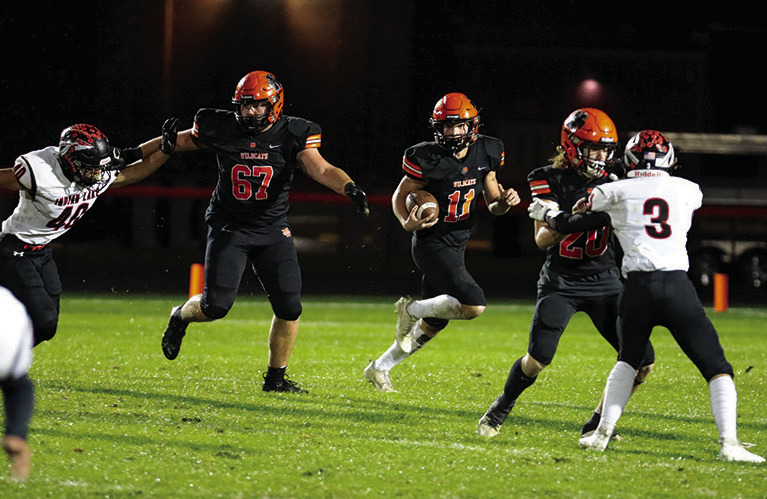 North Union's Nolan Draper (11) tries to find an open lane in the Indian Lake defense. The senior accounted for 56 rushing yards on 12 carries scoring two touchdowns. (Photo submitted)
North Union falls short to Indian Lake on gridiron, concludes 2023 season
The post-game comments by North Union head football coach Nick Hajjar following the Wildcats' 15-13 loss to Indian Lake could very well be a composite of the 2023 season.
"We had our chances but just fell short," he said. "The game went fast and there were a lot of plays that mattered."
North Union finished the regular season at 4-6 and five of the losses were by a total of 18 points.
"Things didn't look great for us early, but we stuck together and battled until the end of the season," Hajjar said. "We knew coming into the season we would have close games and it turned out we did."
After a scoreless first quarter, North Union tallied the game's first touchdown …
Read this entire article as it appeared in print in our eEdition