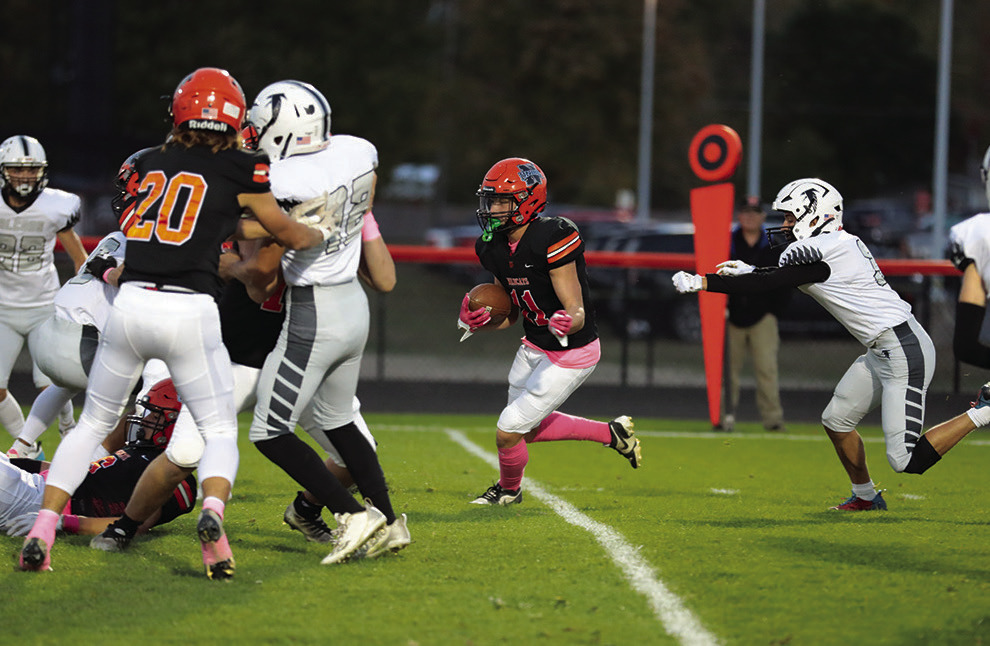 North Union's Nolan Draper (11) tries to find an open lane against St. Paris Graham in last week's Friday night matchup. The senior Wildcat accounted for 63 receiving yards, 23 rushing yards and two touchdowns against the Falcons. (Photo submitted)
Wildcats blank visiting Falcons 34-0, improve to 4-5 overall in 2023 campaign
The road to the final week of the regular season has not been an easy one for the North Union football team.
There was a rough start in which four of the Wildcats' five losses were by six points or less.
But the last three weeks have been more to the liking of Head Coach Nick Hajjar and his players.
As a result, they are in a position to earn some extra playing time.
North Union blanked St. Paris Graham 34-0 on Friday on its home turf, setting up a home regular-season finale against Indian Lake this week.
"We are not where we wanted to be, but we have a chance to finish the regular season right," Hajjar said.
The Wildcats have now won t…
Read this entire article as it appeared in print in our eEdition