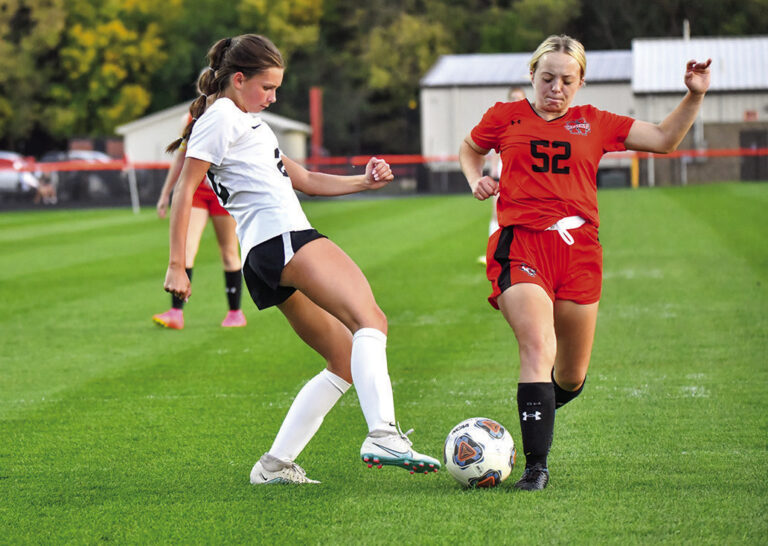 North Union's Chloe Stillings (52) steps in front of Jonathan Alder's Avery Cameron's (white) shot during the second half of action. (Gazette photo by Aleksei Pavloff)
NU girls soccer falls to Lady Pioneers and Lady Raiders
By Aleksei Pavloff, Richwood Gazette
Jonathan Alder's second- half surge helped its girls soccer team claim its fourth conference win against North Union.
"We finished well," JA Head Coach Jim Daugherty said. "The start was a little sluggish — we had a tough time reacting to their [defense]."
The Lady Pioneers defeat the Lady Cats 8-0 when it was all said and done.
"We are not as far as we look and as far away as the score looked," NU Head Coach Bill LeRoy said. "We have to figure out how to finish — we are playing good possession soccer."
North Union was steadfast in the first half against Alder, despite allowing one goal by Carolin…
Read this entire article as it appeared in print in our eEdition