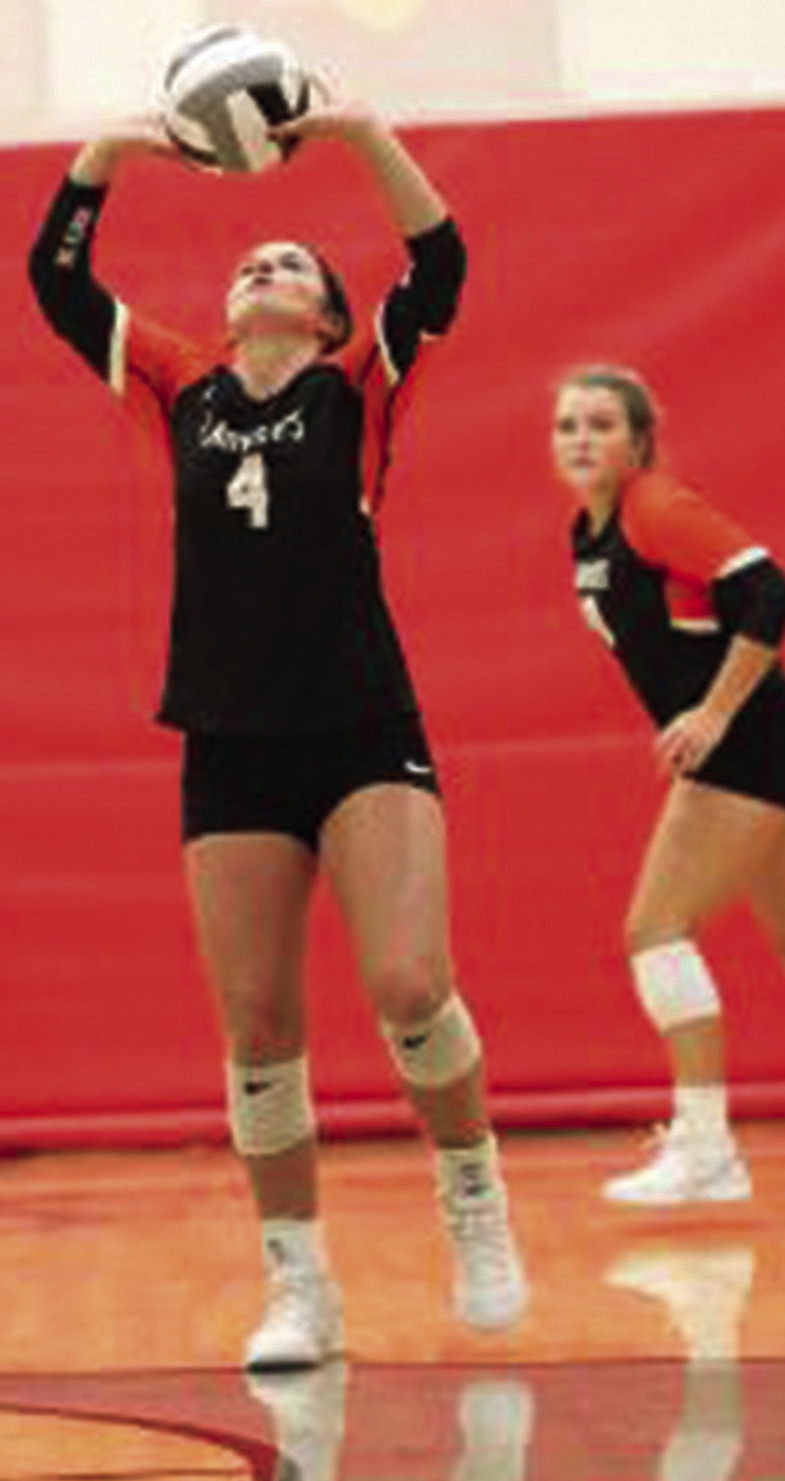 North Union's Zoe Wedding (4) delivers an assist during a pair of matches last weekend.(Photosubmitted)
NU volleyball picks up pair of non-league wins
North Union picked up a pair of non-league volleyball wins on Saturday at Cardington.
The Lady Cats defeated Bellevue 25-20, 25-21 and Cardington 25-21, 25-16.
North Union was coming off a tough loss on Thursday at Indian Lake and Head Coach Alexis Maenz was pleased her team was able to bounce back.
"We just want to play the game in front of us and not look back," she said.
The past few weeks have been very busy for the Lady Cats.
In each of the last four weeks, they have had at least three matches to play and the past two weekends have had multiple matches.
"We asked the players to take care of themselves and then giving it all when it…
Read this entire article as it appeared in print in our eEdition