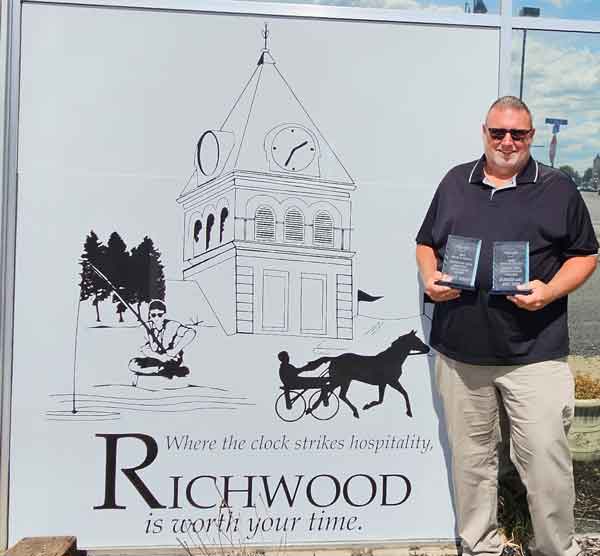 Richwood awarded twice for leadership
From Gazette staff reports
Richwood received multiple awards during the recent 2023 Salute to Leaders Awards Banquet.
Mayor Scott Jerew received the Richwood Area Business Association Leadership Award and Richwood Park won the Parks and Recreation Award.
Jerew said he was pleased to get the nominations from RABA and to see the village run.
"I was not only surprised but honored to receive this award from this organization," he said. "The credit for the successes we have been blessed with goes to all the people that I have in my corner, our workers, our residents, and volunteers, without their hard work, patience, and knowledge we would not be where we are today."
<...
Read this entire article as it appeared in print in our eEdition