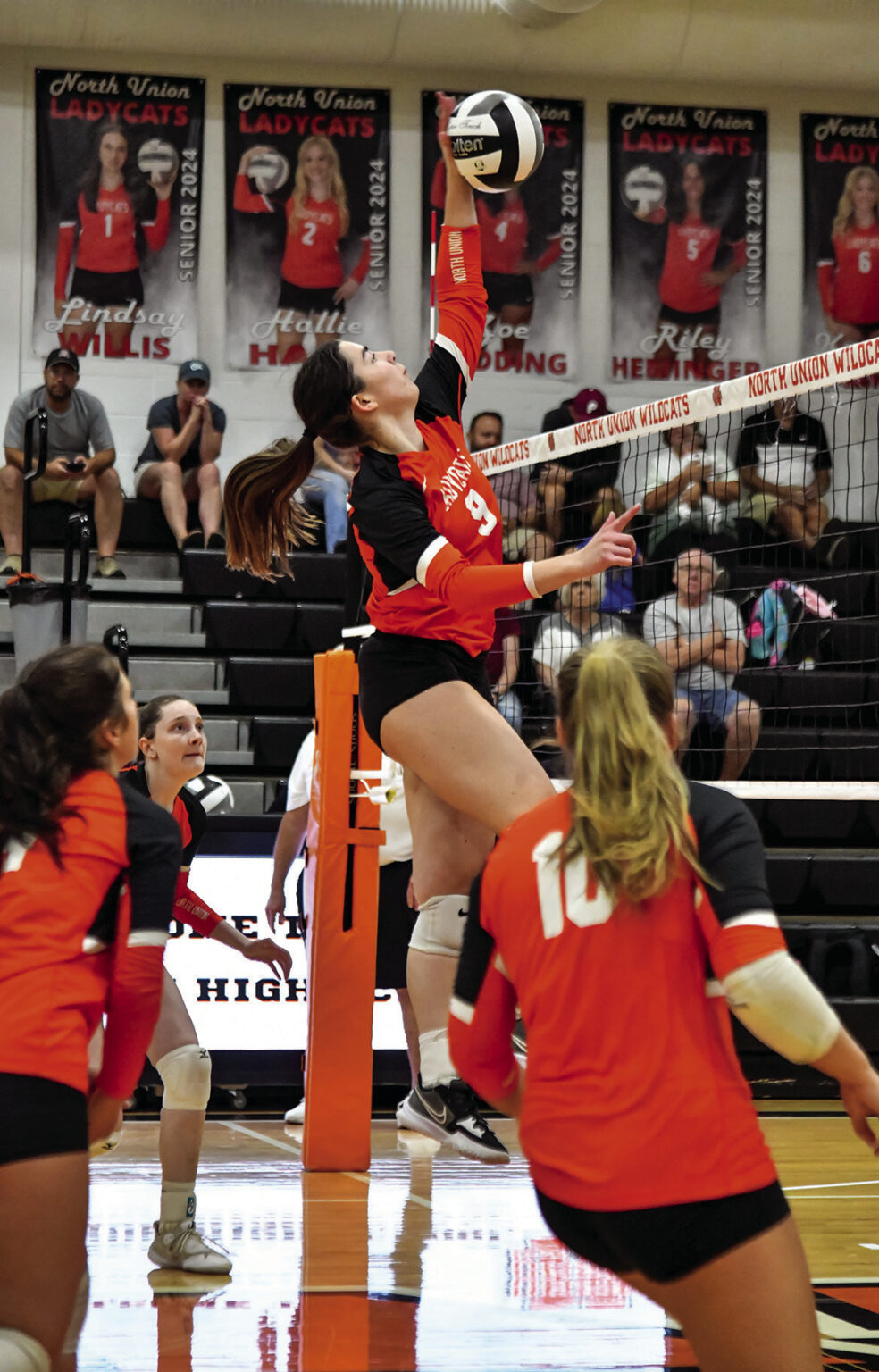 North Union's Sienna Ballinger (9) hits a spike towards Jonathan Alder's defense during a home match against the Lady Pioneers last week.(Gazette photo by Aleksei Pavloff)
Lady Cats come up short during Elgin Classic
North Union picked up a pair of volleyball wins on Saturday at the Elgin Classic but could not pick up a third win in the championship match.
The Lady Cats defeated Elgin 25-10, 15-15 and Crestline 25-9, 25-10 in pool play matches.
That pitted them against Pleasant in the championship match and the Lady Spartans prevailed 25-18, 25-15.
North Union could not get any momentum against Pleasant. Its longest scoring run of the match was five points and in 20 of its serve rotations, only seven resulted in more than one serve.
Helped by four hitting errors by North Union, Pleasant went on a six-point spurt to take a 9-3 lead in the first set.
A kill by Abi Zimmerman, a …
Read this entire article as it appeared in print in our eEdition