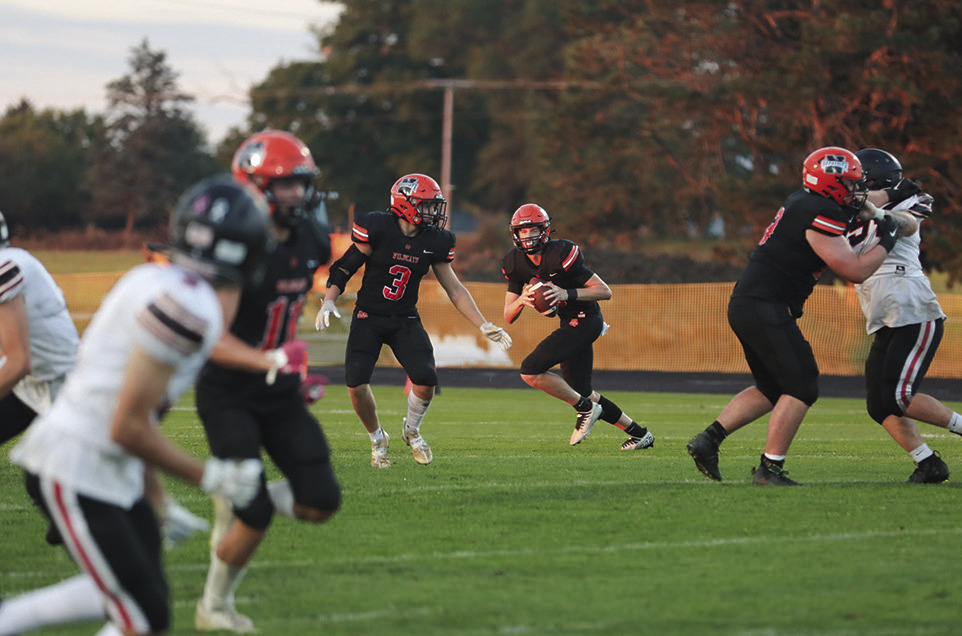 North Union's Carter Skaggs rolls out while trying to find a receiver downfield during the first half of action against Jonathan Alder. The Wildcat completed eight of 16 passes for 25 yards while throwing four interceptions. (Photo submitted)
Jonathan Alder defeats North Union at home in CBC crossover matchup, 35-0
The good news is North Union will not have to face Jonathan Alder senior running back Cameron Jewell again on the high school football field.
The bad news is Jewell had an outstanding farewell for the Wildcats as the Pioneers earned a 35-0 victory last Friday at North Union.
Jewell's carried the ball 14 times and on nine of those rushes North Union did a pretty good job of containing, giving up just 36 yards.
But on the other five Jewell not only gained big yardage but got into the end zone.
Jewell five touchdowns over the first two quarters and one play into the third quarter came on runs of 6, 77, 43, 48 and 75 yards. He finished the game with 285 yards rushing.
Read this entire article as it appeared in print in our eEdition