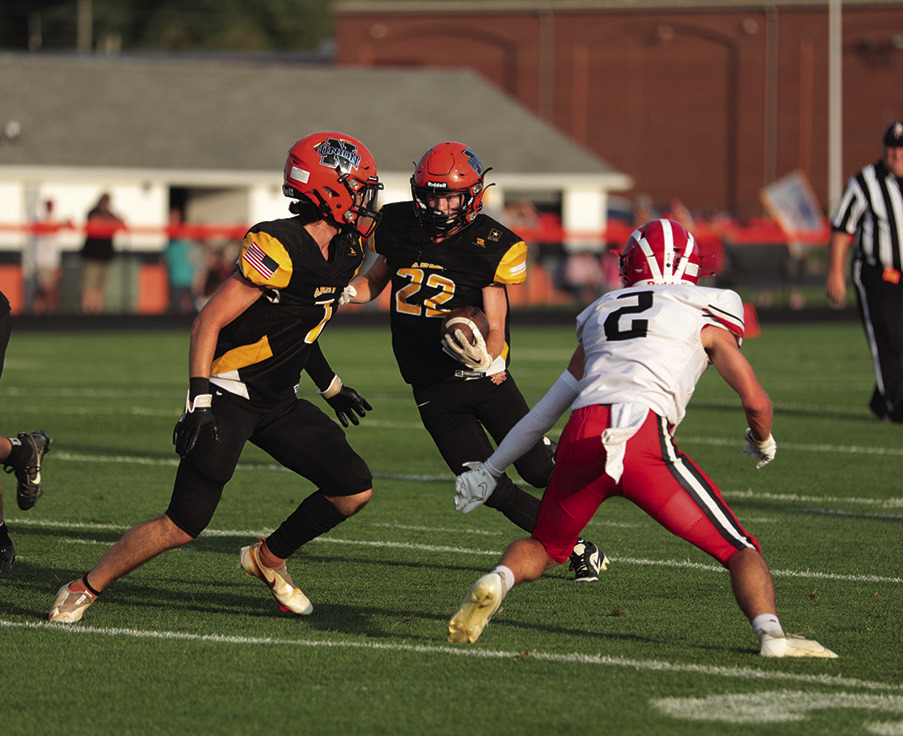 North Union's Tyler Krebehenne (22) sees an opening during a running play while fellow Wildcat Landon Converse (1) tries to make more space for the ballcarrier during a regular season game against Triad. (Photo submitted)
North Union comes up short against Zane Trace in road matchup, 14-17
North Union made a long journey to Chillicothe on Friday to play Zane Trace.
The journey home probably seemed even longer for the Wildcats.
Zane Trace defeated North Union 17-14 as the Pioneers' Judah Hanks kicked a 22-yard field goal with 1:38 left in the game to hand the Wildcats their second loss in three games.
The first half had both teams moving up and down the field with long drives that resulted in two touchdowns for both teams.
A disjointed second half limited any team showing much offense.
But in the closing minutes of the fourth quarter, the Pioneers were able to take advantage of a punt return into Wildcat territory.
An ensuing …
Read this entire article as it appeared in print in our eEdition