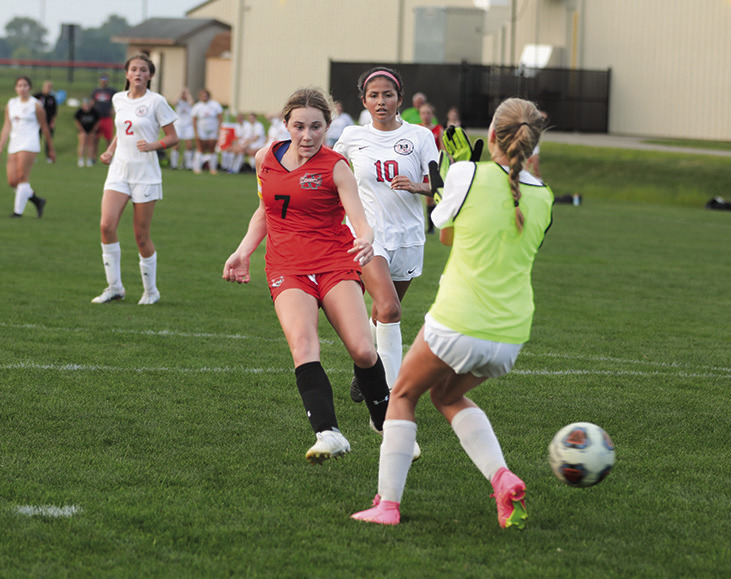 North Union's Lauren Hall (7) kicks the game-winning goal to claim the team's first regular season win against Marion Harding. (Photo submitted)
Lady Cats pick up first win of the season against Marion Harding
The North Union girls soccer team has been on a learning curve through its first three games this season.
The learning continued Wednesday as the Lady Cats battled Marion Harding at North Union.
The better news of the learning process is that they were able to come away with a 6-5 victory over the Lady Presidents.
Lauren Hall's third goal of the match was scored with less than two minutes remaining in the match.
Hall found herself with an open lane in the middle of the scoring zone and took advantage of the situation.
"I had the opportunity to score and I took it," Hall said.
North Union lost its first three games of the season and head…
Read this entire article as it appeared in print in our eEdition