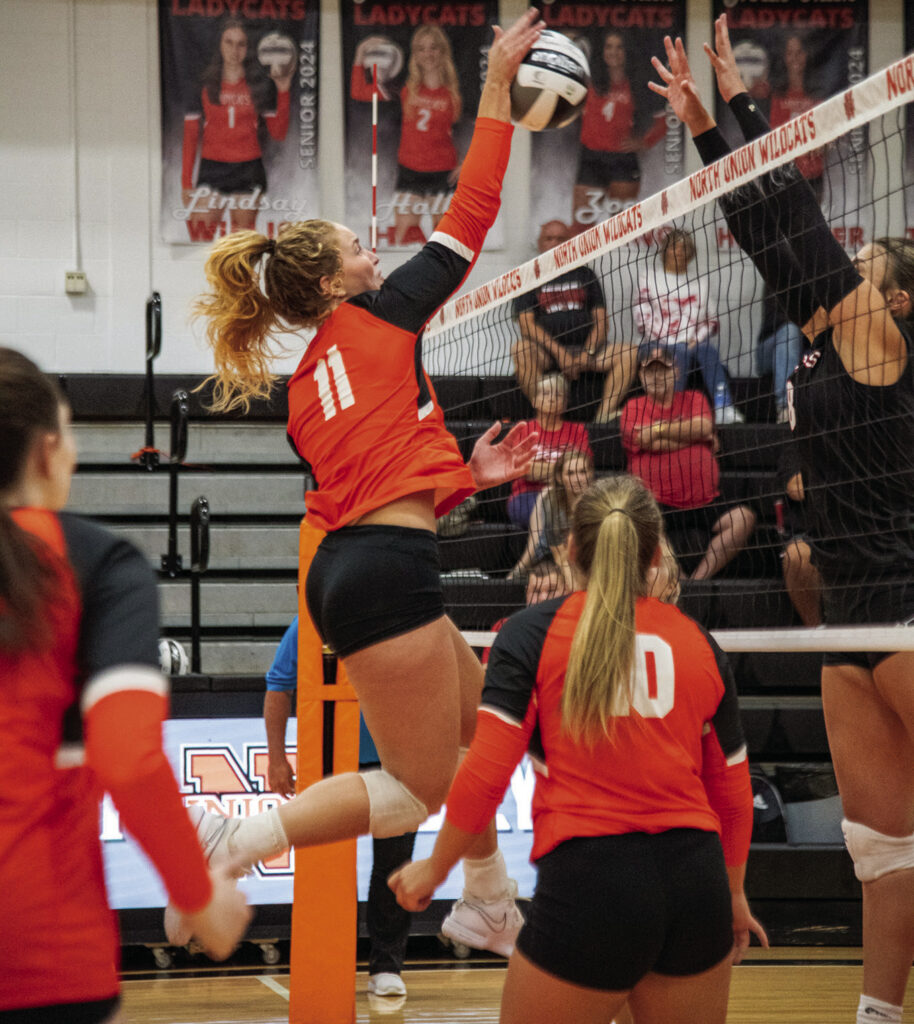 North Union's Emma Padovano (11) leaps for a spike sending the ball straight into Bellefontaine territory. The senior Lady Cat notched nine kills against the Lady Chieftains. (Gazette photo by Aleksei Pavloff)
Lady Cat spikers topple visiting Bellefontaine
Key moments of a high school volleyball match more times than not depend on which team is able to put the most scoring runs together.
The momentum gained by those spurts of points often carries a team to victory.
However, a non-league match between Bellefontaine and North Union at NU did not have that many scoring runs.
The Lady Cats were able to win in three sets, 25-17, 25-20, 25-21, but were forced to battle for pretty much every point.
The longest run of the night for North Union was a five-point spurt in the opening set, while Bellefontaine topped out with four-point runs.
"The girls had the confidence and were able to mentally battle during the match," …
Read this entire article as it appeared in print in our eEdition