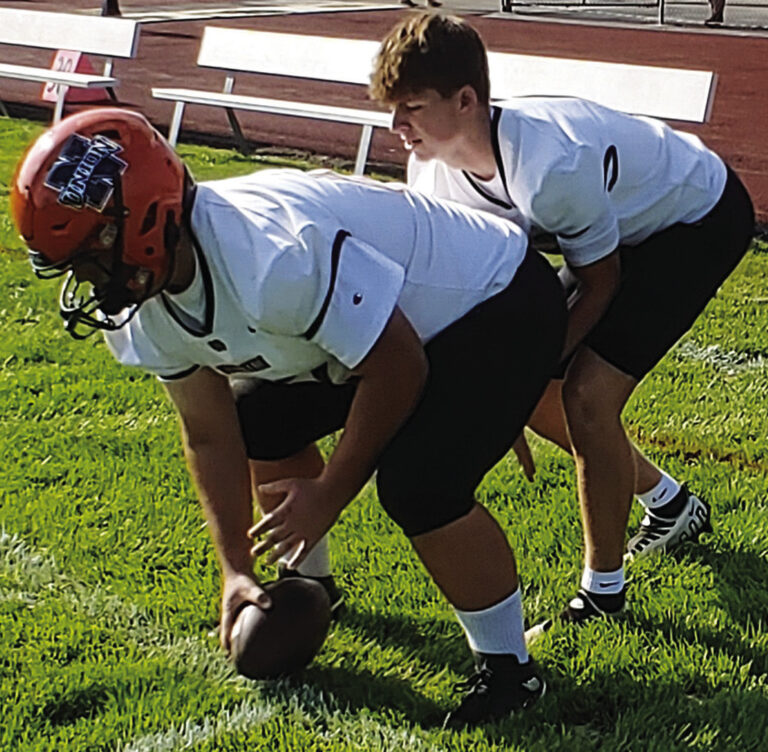 North Union quarterback Carter Skaggs takes snaps from center Albert Hagan during pregame of Friday night's season-opener at Pleasant. (Gazette photo by Bob Putman)
North Union football falls short in first matchup of 2023 against Pleasant
North Union had some positives and negatives during its season-opening football game on Friday at Pleasant.
Unfortunately, the negatives outweighed the positives and the Wildcats lost 21-15 to the Spartans.
"We learned some things tonight, both good and bad," North Union head coach Nick Hajjar said. "The loss is going to hurt and we must learn from it and move on."
Two second-half scores by Pleasant had the Spartans leading 21-7 with 8:28 left in the fourth quarter.
Pleasant seemed to be marching on a game-clinching drive later in the quarter.
NU's Nolan Draper stepped in front of an ill-advised pass by Pleasant quarterback Owen Lowry and 85 yards later…
Read this entire article as it appeared in print in our eEdition