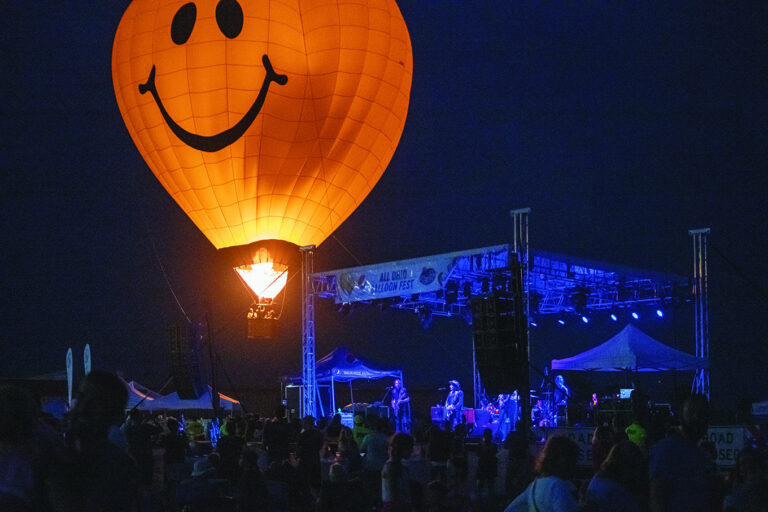 The All Ohio Balloon Fest concluded Saturday afternoon following a weekend of festivities. Pictured above, a pilot conducts tethered flights in his balloon during a concert by The Wallflowers. (Gazette photo by Aleksei Pavloff)
2023 Balloon Fest event highlights community
By Mac Cordell, Marysville J-T Reporter
Festival organizers said the All Ohio Balloon Fest (AOBF) was a celebration of both the community and the families that live here.
"To have the community come together so we could have an iconic American band like The Beach Boys playing here and have two Marysville performers, Ken Chaffin and Shane Stephens Band, opening for the Wallflowers was really great and to be able to celebrate being from Marysville this way makes all the work worth it," said Balloon Fest Organizer Kevin Behrens.
This year's AOBF, held Aug. 10-12 at the Union County Airport, was the 48th year for the event.
"48 years is a long time for anything," Behrens…
Read this entire article as it appeared in print in our eEdition