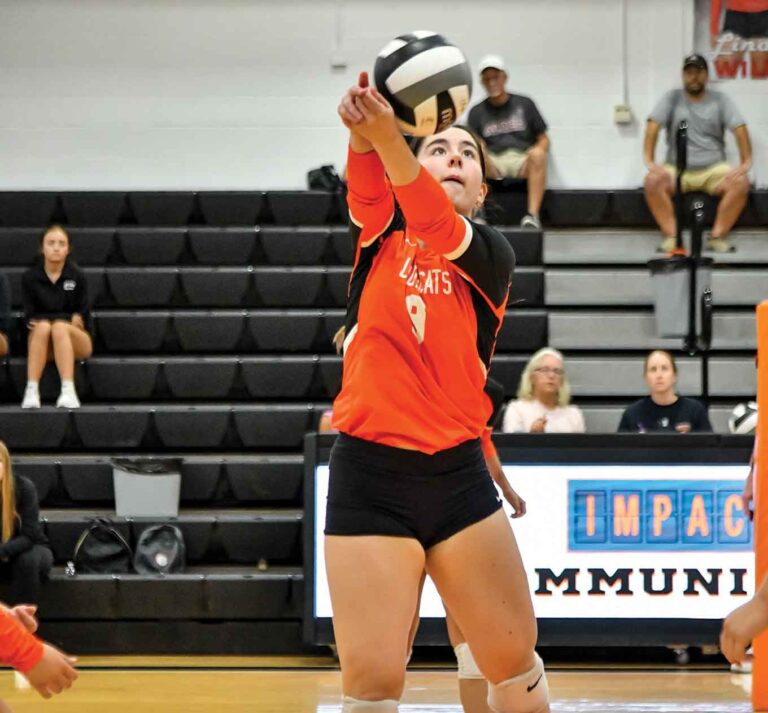 North union's Sienna Ballinger (9) delivers a dig during a home match against Jonathan Alder. The senior Lady Cat earned Second-Team All-District honors. (Gazette photo by Aleksei Pavloff)
North Union volleyball earns district accolades
By Bob Putman, Richwood Gazette
North Union senior Zoe Wedding recently competed in the Ohio High School Volleyball Coaches Association Central District All-Star volleyball match at Olentangy Liberty High School.
Wedding, who later this month will be among the Central District representives in the OHSVCA state all-star match at Wooster High School, played for a Division II squad that played against the Div I team.
She was also recognized as being named to first team in Division II.
Other Lady Cats receiving Central District.recognition was senior Sienna Ballinger (second team) and sophomore Kennedy Harrah (honorable mention).