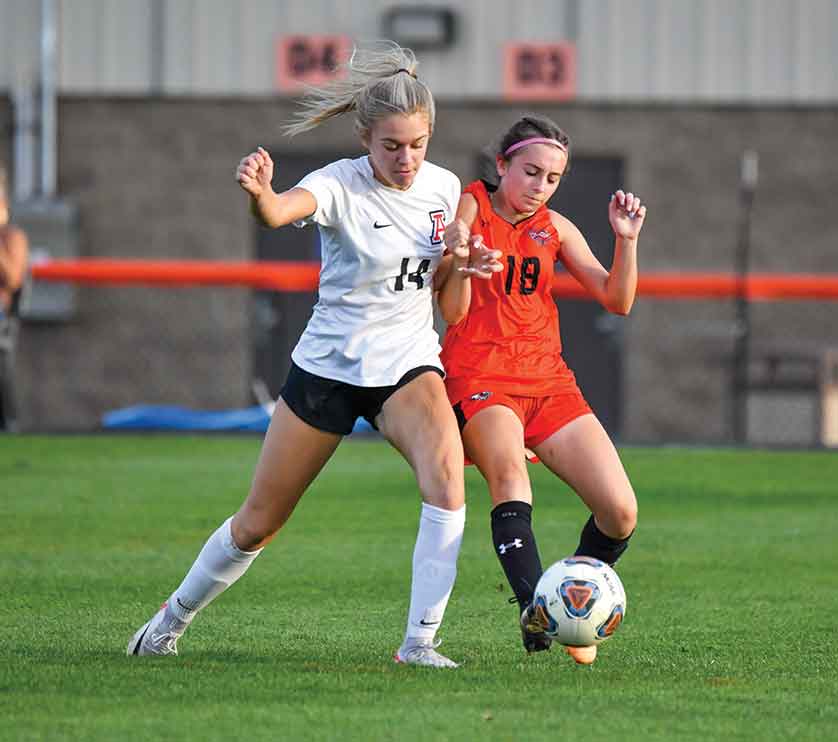 North Union's Rylan Riffle (18) battles for possession against Jonathan Alder's Maryn Tanferi (14) during a regular season home match against the Lady Pioneers. The junior Lady Cat took home First-Team All-CBC accolades for the 2023 season. (Gazette photo by Aleksei Pavloff)
Lady Cats earn Central Buckeye Conference postseason accolades for 2023 season
By Aleksei Pavloff, Richwood Gazette
With the ending of the 2023 girls soccer season, several Lady Cats made their names known in the Central Buckeye Conference (CBC).
North Union struggled this season posting a 1-17 overall record along with a 0-11 conference record.
Junior Rylan Riffle was the only Lady Cat to take home First-Team All-CBC honors.
Freshman Gabby Lindsey claimed a Second-Team All-CBC nod for her work on the pitch.
Junior Lauren Hall was given a Special Mention accolade while Leah Matlack earned a Sportsmanship Award.