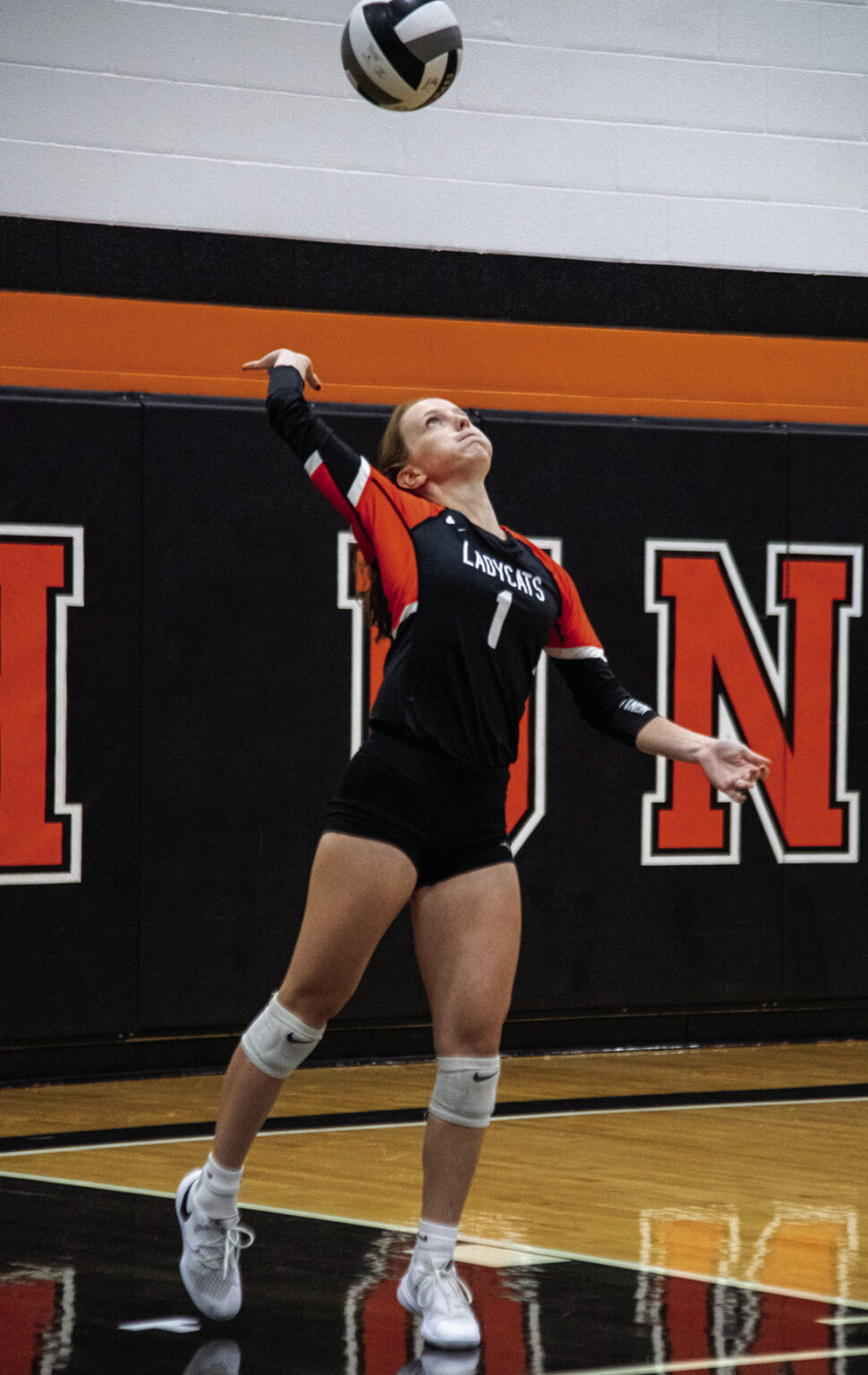 North Union's Lindsay Willis (1) sets up a serve during a regular season home match against Bellefontaine earlier this season.(Gazette photo by Aleksei Pavloff)
NU defeats Northwestern, falls to Graham in final matches
North Union completed its volleyball regular season last week with two matches.
The Lady Cats won an exciting five-set Senior Night match over Northwestern on Tuesday, defeating the Warriors 25-18, 22-25, 25-20, 23-25, 19-17.
But they followed with a three-set loss at Graham 17-25, 17-25, 25-27 to finish the regular season with an overall record of 15-7 and 6-4 in the Central Buckeye Conference.
North Union senior volleyball player Riley Heminger put it simply when it came to playing a fifth set on Tuesday against Northwestern.
"We had to push it for one more game and we didn't want to play this long and not get a win," said Heminger, one of eight seniors that were playing thei…
Read this entire article as it appeared in print in our eEdition