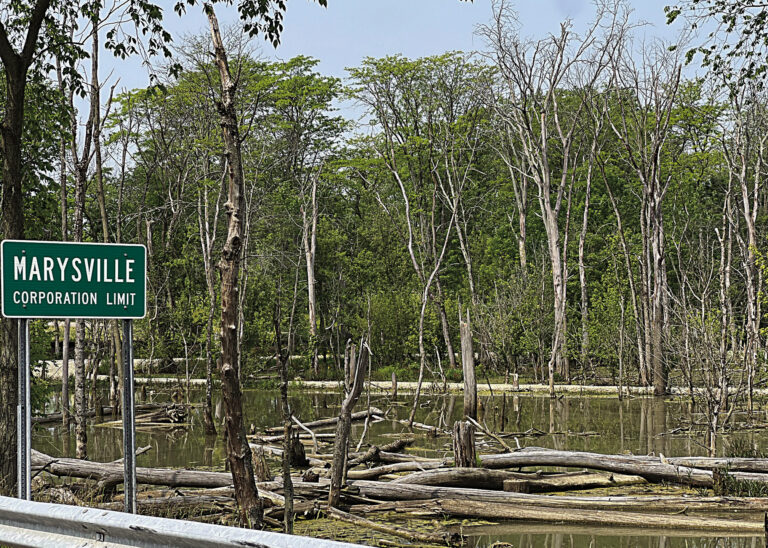 A petition by Millcreek, Liberty and Paris townships to clean up the logjam in Mill Creek has been approved by the Union County Commissioners. Officials are hoping the cleanout, affecting nearly 12,000 parcels, will curb flooding like the section of creek pictured above.(Gazette photo by Kevin Behrens)
Townships file for Mill Creek logjam clearing
By Michael Williamson, Richwood Gazette
A major step was made in the Mill Creek logjam cleanout project this week.
Officials in Millcreek, Liberty and Paris townships filed a petition to get the project moving forward, which was approved by the Union County Commissioners during their regular meeting on Wednesday.
County Administrator Bill Narducci said this step was a necessary procedural action to jumpstart the project according to the Ohio Revised Code.
"As part of the ORC, for a ditch project, you need a petitioner, someone to reach out and say, 'hey, we want this project to be initiated,'" he said.
Paris Township Trustee Tony Eufinger, present …
Read this entire article as it appeared in print in our eEdition