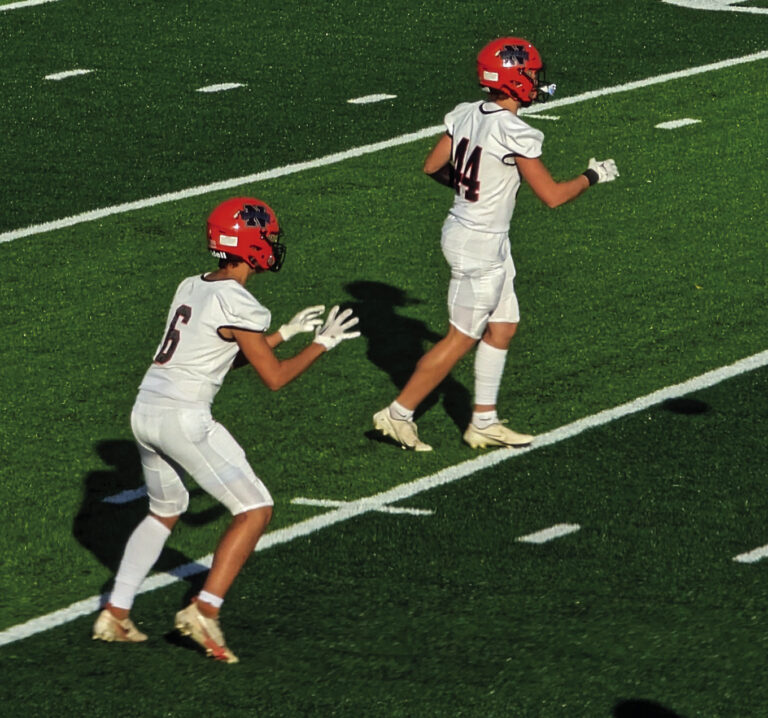 Drew Schmidt (left) and Owen Hoffer (right) doing some pregame work before the Wildcats CBC game at Benjamin Logan.(Gazette photo by Bob Putman)
North Union secures second consecutive win following 41-9 victory over Benjamin Logan
There was a scoreboard malfunction for a good part of the second half of Friday night's North Union at Benjamin Logan football game.
But there was no malfunction when it came to how the Wildcats played on offense and defense.
With a punishing ground attack on offense and the ability to stop the Raiders in key situations, North Union rolled to a 41-9 victory.
It was the Wildcats' (3-5 overall, 2-1 Central Buckeye Conference) second straight victory and kept their playoff hopes alive.
Head Coach Nick Hajjar was pleased with the backto- back victories, especially with both coming on the road.
"Whenever you are on the road, there are challenges and we have gott…
Read this entire article as it appeared in print in our eEdition