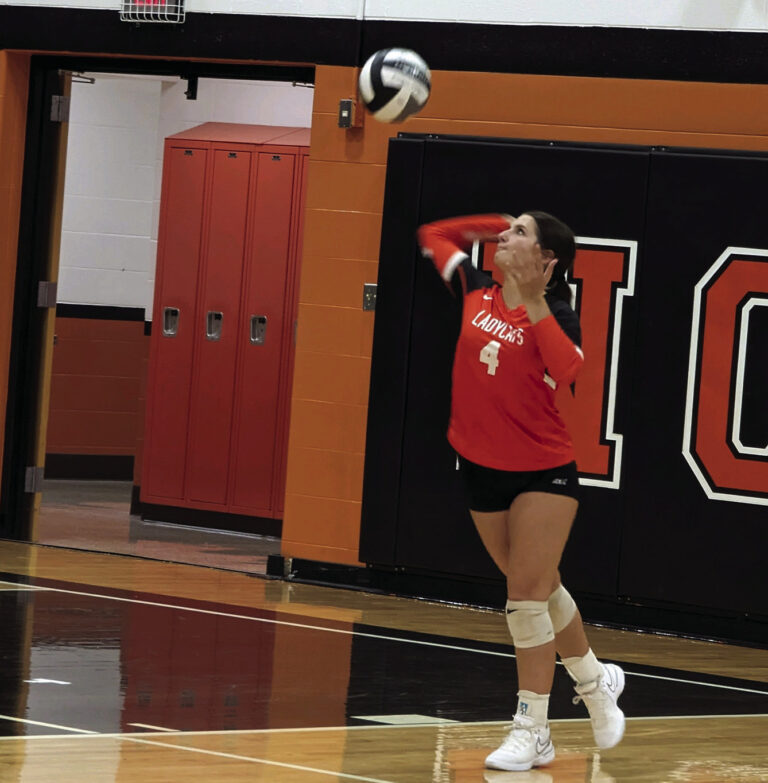 North Union's Zoe Wedding (4) delivers a serve during a home match against Benjamin Logan. The Lady Cats are the sixth seed heading into the Division II Central District Tournament.(Gazette photo by Aleksei Pavloff)
Lady Cats given sixth seed in Central District Tournament
North Union received the sixth seed for the upcoming Division II Central District volleyball tournament.
The Lady Cats (14-6) will open tournament play on Thursday, Nov. 19 at home against Centennial, which earned the 12th seed.
North Union played a pair of matches last week, winning both in four sets.
It earned a 25-16, 25-8, 20-25, 25-11 victory over Springfield Shawnee on Tuesday and followed up with a 31-29, 19-25, 25-16, 25-23 hard-fought win over Benjamin Logan.
With just two matches left to play before tournament play starts, Head Coach Alexis Maenz feels it is important to still improve how the Lady Cats play in preparation for the tournament.
"The bigg…
Read this entire article as it appeared in print in our eEdition