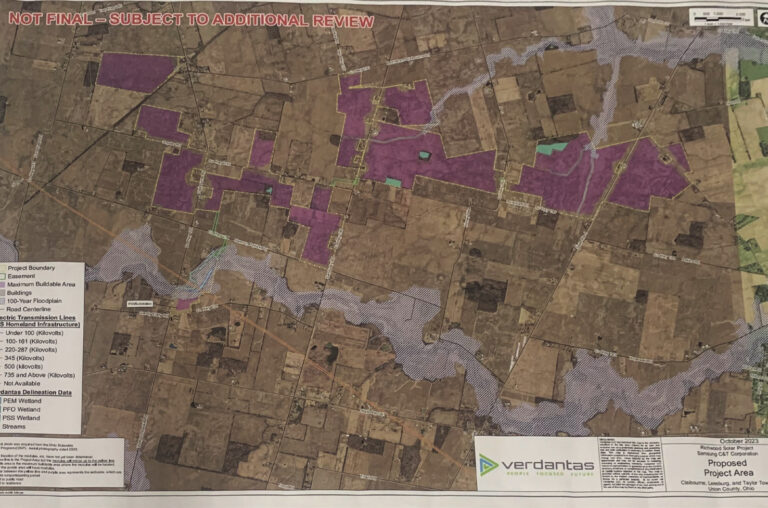 Representatives with the Samsung Richwood solar project visited Leesburg Township Monday to answer questions about the project. They left a map which shows the project area, between Route 4 and Ford-Reed Road, in purple.(Gazette photo by Michael Williamson)
Samsung reps talk solar in Leesburg Twp.
By Michael Williamson, Richwood Gazette
Residents once again gathered at the Leesburg Township Fire Department to get more information about the proposed solar project south of Richwood.
After a public meeting last week, Union County residents gathered again at the regular Leesburg Township meeting Monday evening to get their questions answered and hear updates from the solar project reps in person.
Samsung's proposed Richwood Solar, the company's first project in Ohio, is a 250-megawatt project running east to west between Route 4 and Ford-Reed Road, spanning between 1,500 to 2,000 acres south of Bethlehem-Claibourne Road.
While residents had concerns about a variety of i…
Read this entire article as it appeared in print in our eEdition