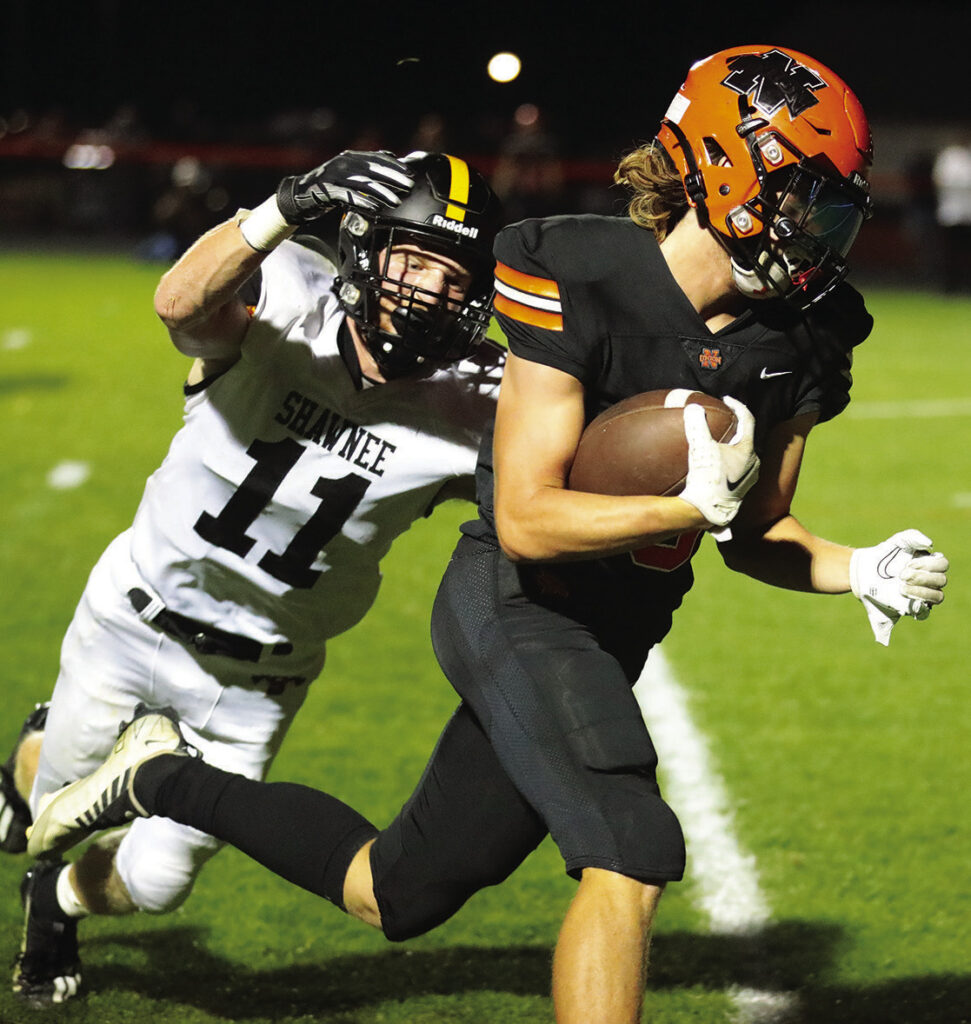 North Union's Caden Potts (black) scampers past an opposing Brave during a home game against Springfield Shawnee earlier this season. The senior Wildcat accounted for 87 rushing yards and 43 receiving yards tallying a total of two touchdowns against Northwestern last week.(Photo submitted)
North Union bounces back on the gridiron, pounces on Northwestern for a 38-6 win
North Union broke the cycle of playing in close games to only come up a little short in the end.
The Wildcats opened with a 14-0 lead after one quarter and never looked back in earning a 38-6 victory on Friday at Northwestern.
"It feels good to get back on track and the kids deserved the victory," North Union Head Coach Nick Hajjar said.
"We felt (the win) coming," senior Caden Potts said. "We know what kind of team we have and we have been able to stand together."
The win ended a fourgame losing streak as North Union is now 2-5 overall and 1-1 in the Central Buckeye Conference.
Northwestern drops to 2-5 and 0-2.
The Wildcats put …
Read this entire article as it appeared in print in our eEdition