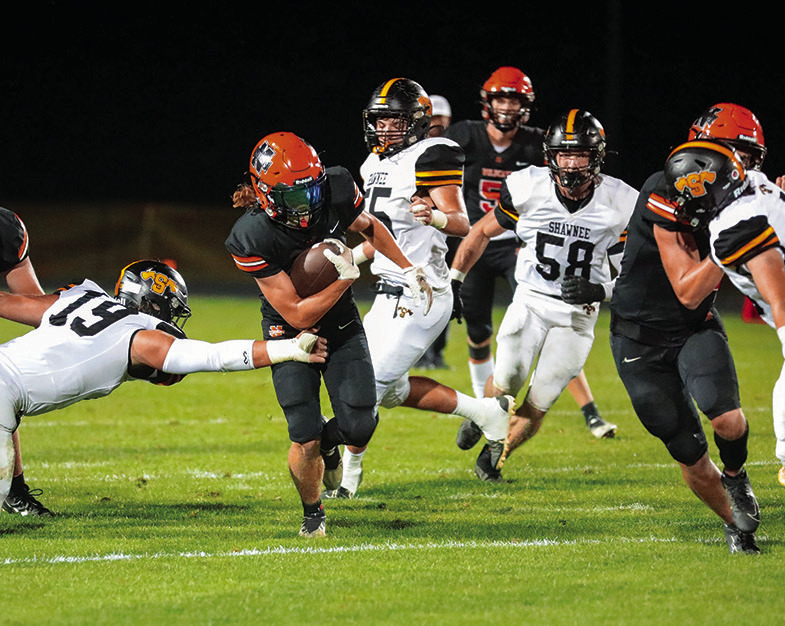 North Union's Caden Potts (ballcarrier) sprints up the middle while evading Shawnee defenders during the Wildcats' homecoming game against the Braves.(Photo submitted)
North Union football drops homecoming contest to visiting Shawnee, 17-13
It was a story that has become all too familiar to the North Union football team.
During the season the Wildcats have been close at the end only to come up just short of getting a victory.
That is what happened Friday night as North Union opened its Central Buckeye Conference Mad River Division season with a 17-13 loss to Springfield Shawnee at North Union.
It was the Wildcats' fifth loss in six games and the margin of difference in four of the losses has been six points or less.
"It was a great football game, something you expect in conference play," NU Head Coach Nick Hajjar said. "I am proud of how our kids played, the way they battled and gave us a chance to win at the en…
Read this entire article as it appeared in print in our eEdition