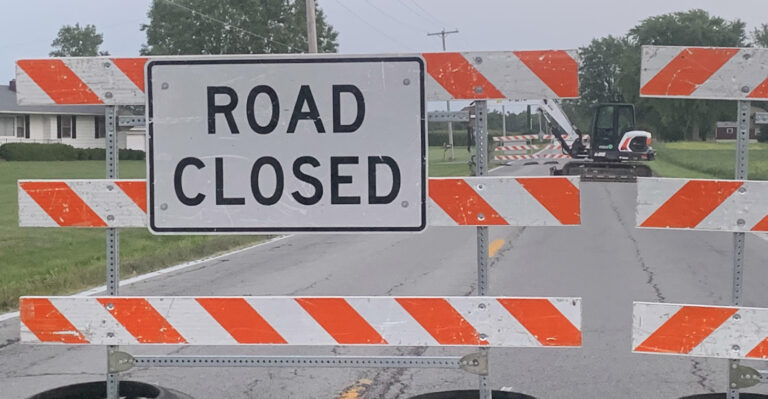 A section of Route 37 closed for road work on Monday for 30 days. (Gazette photo by Michael Williamson)
Richwood Council discusses water issues, road projects
By Michael Williamson, Richwood Gazette
Richwood officials are looking into having water issues on two village streets added to a list of priority areas.
At the regular village council meeting on Monday, Council member Von Beal suggested having areas of Wood Street and Beatty Avenue added to the list of flooding issues.
"They get a lot of water laying in their yards," he said. "If there are established storm sewer lines there, I would think we would want them open."
He said he didn't know if lines existed there, but said it could be something the village checks on as other properties in town have been worked on by the village.
"We had the same thing th…
Read this entire article as it appeared in print in our eEdition