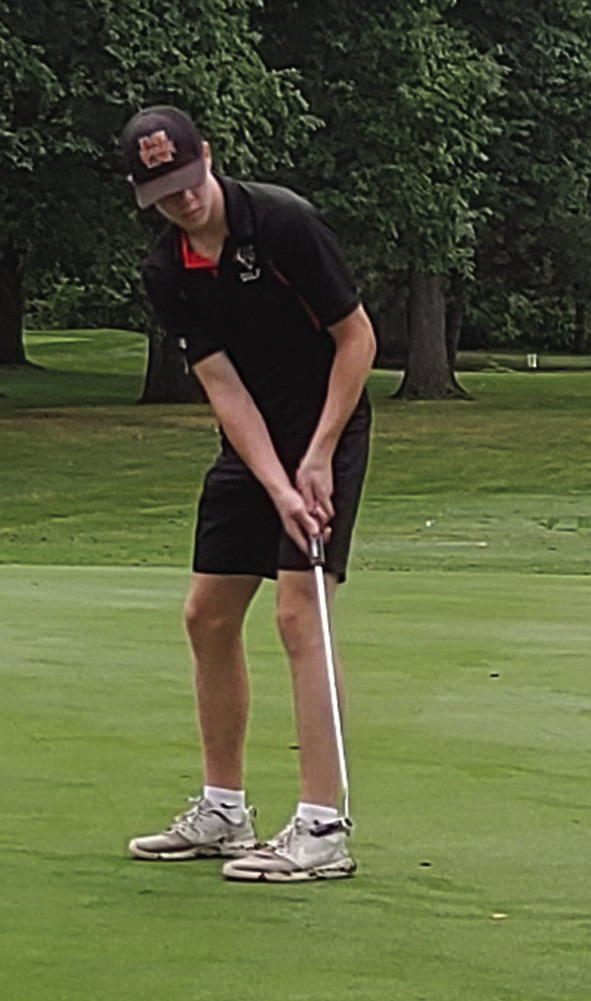 North Union's Wyatt Davis attempts a putt at the Marion Country Club during the Marion Harding Invitational. (Gazette photo by Bob Putman)
NU boys golf program trending upwards after recent success
The North Union boys golf team is experiencing something that over the past few years did not happen.
The Wildcats are winning matches.
While not finishing in first place in last Friday's Marion Harding Invitational at Marion Country Club, North Union finished fourth in the seven-team tournament. The Wildcats totaled 353 for the tournament with Delaware Hayes taking first place with a 328.
So far this season the Wildcats have won five of their nine dual matches. That is more matches won than the last four years combined.
"We have very athletic players," head coach Ken Brust said. "They are athletes first and golfers second. They love the game and are getting better because of…
Read this entire article as it appeared in print in our eEdition