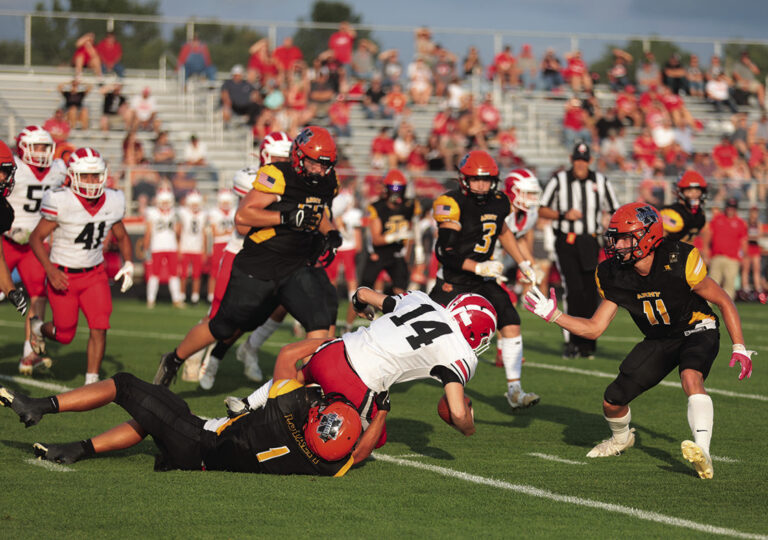 In the photo above, Triad's Cayden Everhart (14) gets wrapped up by North Union's Landon Converse (1) with a pack of Wildcats coming to aid. (Photo submitted)
North Union football breaks in new field with 41-0 triumph over Triad
North Union and Triad each were on the losing end of their season opener to the 2023 high school football season.
Getting on the winning side would depend on which team was able to bounce back from those losses.
The Wildcats set the tone early, scoring on each of their first two possessions and finished with a 41-0 win over the Cardinals on Friday at North Union.
North Union lost 21-15 last week to Pleasant and Triad dropped a 15-8 decision to Mount Gilead.
"We were able to get back on track," NU head coach Nick Hajjar said. "We started fast and did not let last week affect how we played this week."
North Union's early scores put Triad back on its heels…
Read this entire article as it appeared in print in our eEdition