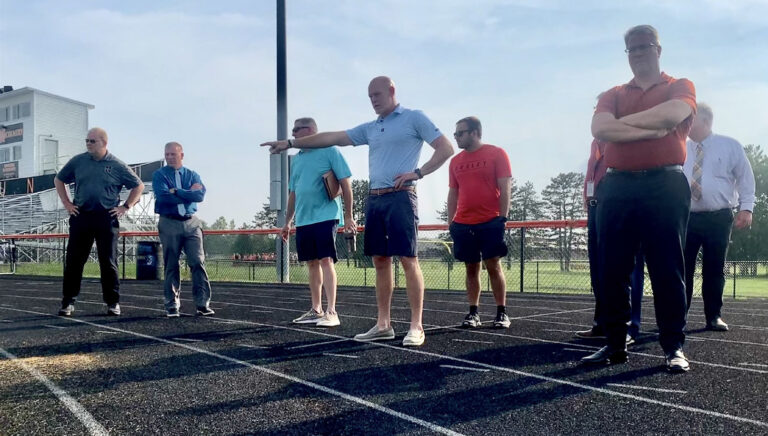 North Union Board of Education and administration officials tour the high school football stadium Monday, prior to the monthly board meeting. The group toured the campus facilities, noting progress on recent projects. (Gazette photo by Michael Williamson)
NU facilities projects nearly complete
By Michael Williamson, Richwood Gazette
As the second week of the 2023-24 school year kicked off, North Union officials took note of the progress made on recent district facilities projects.
At the first board of education meeting of this academic year, school officials walked the grounds of North Union High School to see the recent updates to the building's campus.
Board members and administrators toured the baseball, softball, soccer and football fields including the practice fields, which have been part of the district's efforts to consolidate and clean up the areas.
Board president Brian Davis said the district has been lucky to get so many projects accomplished in jus…
Read this entire article as it appeared in print in our eEdition