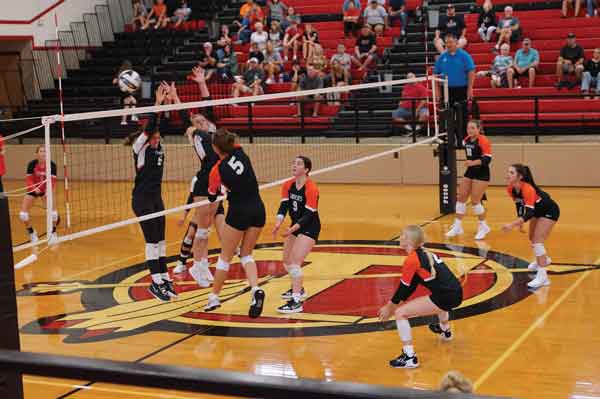 North Union volleyball squad secures road win sweep against Tecumseh
By Bob Putman, Richwood Gazette
North Union's 2023 volleyball season started on Saturday, but what the Lady Cats did on Thursday may have led to their 25-17, 25-12, 25-9 victory at Tecumseh.
In its final scrimmage of the season North Union captured a three sets to one win over River Valley at North Union.
The Lady Cats lost the first set 19-25 but dominated the next three, winning 25-12, 25-15, 25-14.
"We didn't play well at the start, but I think we set a tone as to what season we want to have," North Union head coach Alexis Maenz said after the scrimmage. "Defeating River Valley gave us a big boost heading into Saturday and that is what we were looking to do."
Leading up to the start of the regular season, Maenz has been able to see her players step into different roles.
"We have some versatile players and we are able to use them in different situations," she said. "We also have showed a lot of energy."
North Union plays its first home game on Tuesday as the Lady Cats will host London.