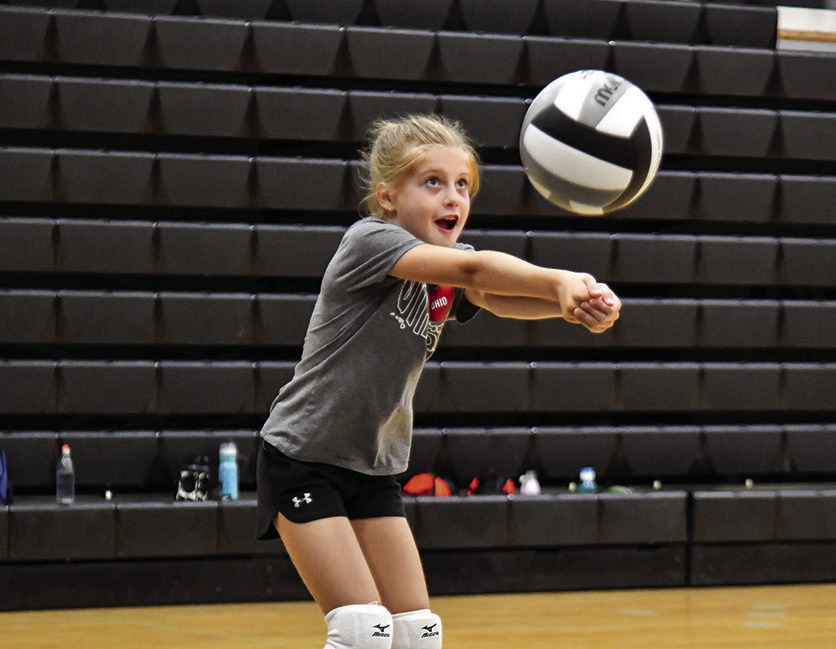 North Union youth camper Clara Stotz hits a dig in a practice period during the volleyball program's summer youth camp. (Gazette photo by Aleksei Pavloff)
North Union Lady Cats host summer youth volleyball camp
The North Union volleyball program recently completed its camp for wouldbe players in grades three through eight.
Alexis Maenz conducted her fourth camp as the Lady Cats' head varsity coach and like the previous years was pleased with how the young players took to reviewing and learning new skills.
The first week was grades six through eight and the second week was for the younger grades.
What she wants to accomplish during the camp is also unchanged.
"The goals stay the same every year," Maenz said. "Getting to those goals may change. I have learned that from experience."
One goal has not changed from year to year.
"The first thi…
Read this entire article as it appeared in print in our eEdition