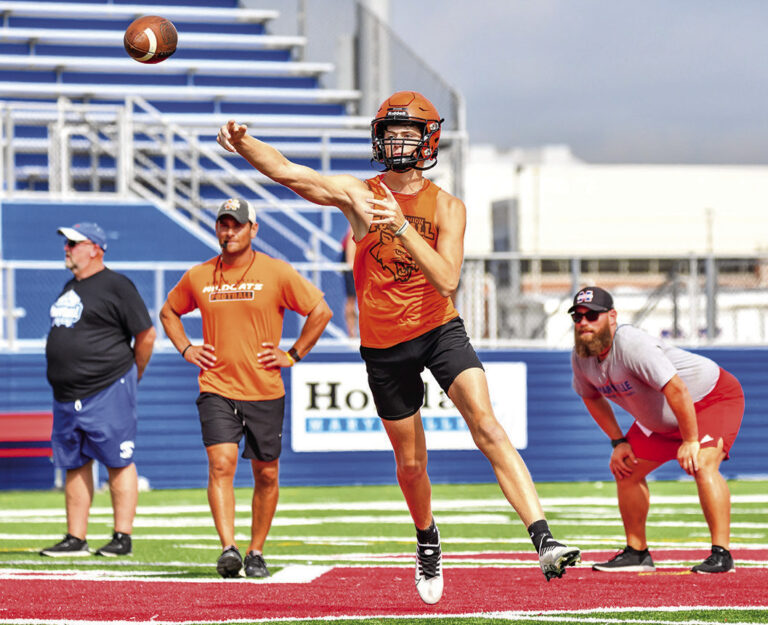 North Union's Carter Skaggs (orange helmet) slings a pass downfield against Marysville during a 7-on-7 scrimmage at Marysville High School. The senior Wildcat is set to be the starting quarterback for the orange and black.(Gazette photo by Aleksei Pavloff)
Wildcats get challenged on the gridiron; Skaggs tapped as starting quarterback
Challenges were there for North Union's varsity football program which competed in a 7-on-7 at Marysville High School Thursday morning.
North Union sought to iron out its passing game ahead of the 2023 campaign. Along with North Union and Marysville, Bellefontaine joined in on the action.
After competing against Johnstown-Monroe earlier this offseason, the Wildcats' second 7-on-7 scrimmage proved to be more of a challenge.
"We are just trying to get better every day," NU Head Coach Nick Hajjar said. "Every team has different identities, and every team has different starting points picking up from the year before… new guys have to assume certain roles."
"The competitio…
Read this entire article as it appeared in print in our eEdition