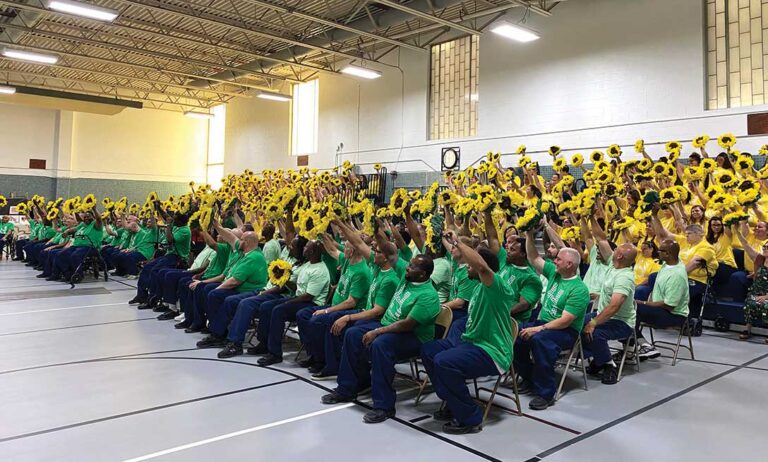 ORW holds first music festival
By Kayleen Petrovia, Marysville J-T Reporter
As they waved papier- mâché sunflowers in the air and wrapped their arms around each other, dozens of choir members at the Ohio Reformatory for Women belted out some words of encouragement for their audience, and themselves.
"Let's get away from who we think we are and the things we cannot do," they sang.
The song, "Circle of the Sun" by Serena Ryder, kicked off the Harmony Project Sunflower Arts and Music Festival at ORW, which celebrated the 25th anniversary of the Sunflower Children's Hospice in Bloemfontein, South Africa.
Annette Dominguez, director of prison arts for the Harmony Project, said the Columbus- based n…
Read this entire article as it appeared in print in our eEdition