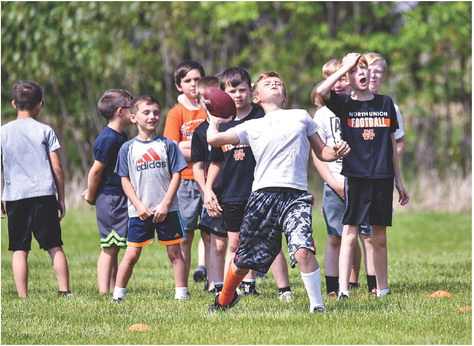 North Union football program hosts annual camp for local youth gridders
By Bob Putman, Richwood Gazette
The fall high school sports season is still weeks away from beginning.
But that does not mean a taste of it cannot happen in the spring.
The North Union football program recently held its annual youth camp in Richwood last Wednesday.
This year's camp was held in the open field behind North Union Elementary as the high school football field was not available because of resodding.
The site may have been different, but what North Union Football Head Coach Nick Hajjar wanted the elementary students to learn did not change.
"It is the chance for our coaches and players to interact with them and teach them…
Read this entire article as it appeared in print in our eEdition